Free domestic ground shipping and returns on orders over $100.
What makes our babouche stand out from the others? We pulled the genie out of the bottle by evolving the style to include a molded rubber outsole design. The Moroccan babouche slipper, beloved by desert nomads and monarchs for centuries, is currently all the rage among fashion footwear enthusiasts. Often called the "Aladdin shoe", the one universal complaint about the ones from Morocco is that they offer no support- that the traditional slippers are not quite wearable in our modern times. Vision Quest Shoes offers the tread, comfort, and overall wearability of sneakers while maintaining an elegant profile. Furthermore, our babouche is made from leather salvaged from dead-stock inventory. Wearing sophisticated shoes is important but being eco-conscious is even more so. Our babouche is pigskin lined and also offers clear right and left foot designations, not always true with the Moroccan version. Finally, the Vision Quest babouche features the Yes or No Eye logo reminding us that every step we take should be true to our intentions and individual paths.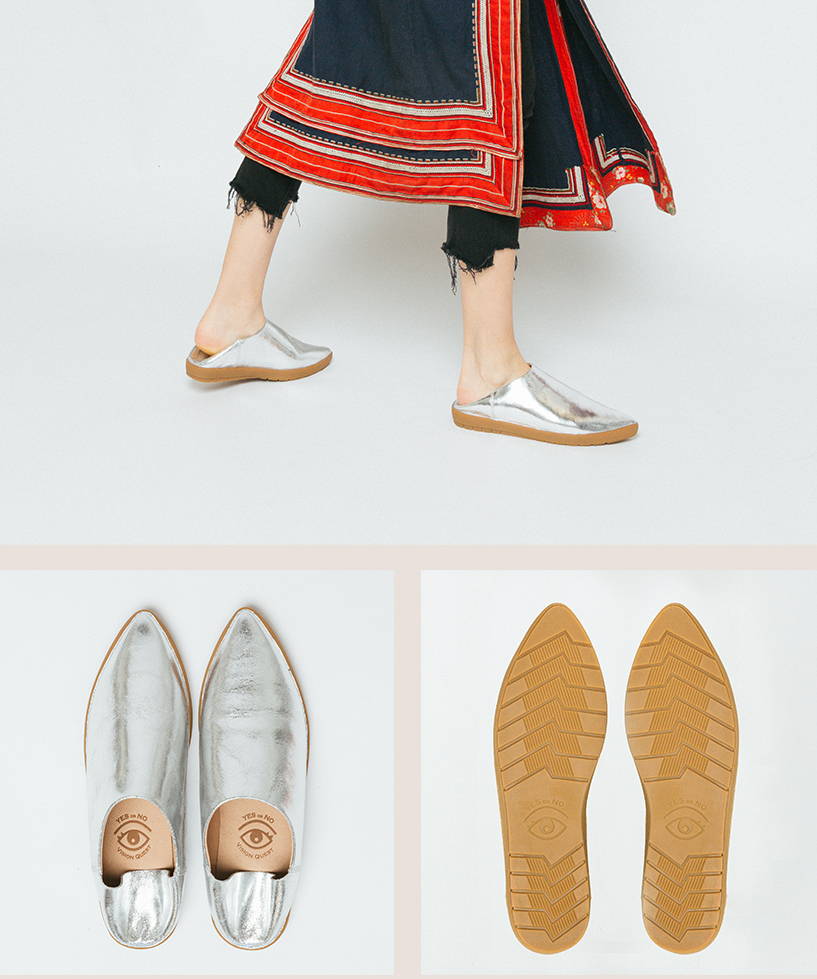 Hey there, I'm Ce Ce Chin and @visionquestshoes is my love child. I used to wear heels, but always longed for an elegant and easy to walk in shoes. That's why I created Vision Quest Shoes. I have been practicing yoga for all of my adult life (most of it in New York City). Since moving to Southern California a few years ago, I've added more exploratory methods to my spiritual journey, including labyrinth walking and sound baths. I designed Vision Quest Shoes to be the support system to guide me on this journey, and most importantly, keep me in the spirit. I'm learning the value of engaging both the natural and spiritual in everyday life. And I found comfort of being conscious of my everyday steps. Essentially I wanted to create a shoe that spoke to this idea of walking mindfully through your life.